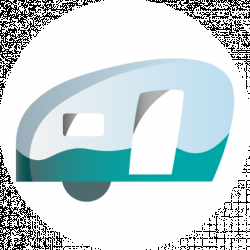 Latest posts by Roaming RV Team
(see all)
Anything that could go wrong – did.
Yes, anything can happen at anytime. This fall seems to be our time for unexpected things to happen that we were not prepared for or thought would happen. It also reminds me to increase our emergency savings fund.
Mexico was cancelled
Last summer we started planning for this winter's adventure and had hopes to spend the winter in Mexico in our RV. We planned our route, contacted RV Parks, insurance companies and anyone else we knew who had anything to do with Mexico. We were very excited. And then we started hearing rumours that people with 3/4 ton trucks were being turned away at the border into Mexico and the Mexican Customs people were enacting a little known law that said 3/4 ton and 1 ton trucks were considered to be commercial vehicles and therefore couldn't get a temporary import permit.
There were all kinds of discussions about ways of circumventing the law and they all sounded feasible but not guaranteed. We were also in the middle of paying for RV Park reservations and Mexican insurance and got worried that if we were turned away at the border we would not get refunded for those expenses. We then decided Mexico would be out for this year at least.
A month near Vancouver, BC
Because we hadn't spent much time in our "new to us" fifth wheel we got concerned about the winter weather that was quickly approaching at the beginning of November in Kamloops. We decided to travel to Pacific RV Park in Surrey and stay there until it was time to cross into the US and join our friends in Arizona. I was still working in Kamloops for the month of November so commuted back and forth until I had finished my contract.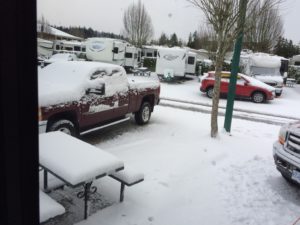 Arizona was cancelled
Our plan was to cross the border on December 2 or 3rd and beat the winter!  At the end of November I spent a week visiting my kids on Vancouver Island and my parents in Penticton – an early Christmas visit.  The plan was for me to take my car back to Kamloops to place it in storage and Barry was to pick me up and we would come back to the coast and prepare for our trip.  Those plans quickly changed when I got a phone call from him that he had damaged both his feet and was in the Emergency Department. There was no way he could pick me up and our plans looked like they would be delayed.
A plane ticket was quickly purchased and I flew back from Kamloops but still optimistic that we would be just delaying our trip. Those hopes were quickly dashed!  He needed home care every two days to have his bandages changed and infection was a serious concern.  Always hopeful we thought he would be better before Christmas and we would leave in time to meet up with everyone in time for the holiday.  Not to happen. We quickly realised things were going well but mid January was much more realistic if at all. If we had gone down south and encountered any problems our medical wouldn't cover it since it was a pre-condition.  ##@[email protected]#
On Christmas Eve (afternoon) we were starting to feel a bit better about things and discussed the possibility of heading out in a couple of weeks. I then went out to pick up a few supplies and got comfortable in the truck and tried starting it.  Nope – would not start.  The starter had failed. (To be honest we had been having a few problems with it the past month and pretended it wasn't happening).  No mechanics were available nor were there any car rentals open.  Hmmm… the only thing to do was hunker down in the fifth wheel and consider ourselves lucky – we were warm, dry and had lots of food.  During this time I also received word that my dad was quite sick and the thought of having to travel was a distinct possibility.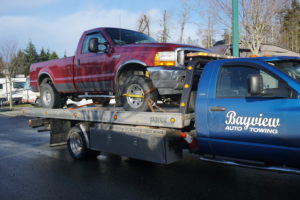 Three days and several hundred dollars later the truck is fixed, my dad is feeling better and we are actually scared to start making any plans.  Ha Ha – what else could go wrong?
Is something telling us not to go?
Do you think something is telling us we shouldn't go anywhere?  What a riot!  I realise people might think these issues are not that bad but in the middle of all this other family members were quite sick as well and we were worried about leaving them too.
The reason I am telling you this long winded story (sorry about that) all this is not to gain sympathy, although a little would be nice – lol.  This is a reminder to all of us things go wrong, costs are incurred, plans have to be cancelled and we need to be prepared for anything.  It really doesn't matter whether we are in our fifth wheel or in a regular house – things go wrong.  There isn't a point in getting stressed out but it is always easier if we can plan for these types of things by having a cushion of money in a savings account, have a backup plan if necessary and learn to go with the flow.
What I have learned
Increase our emergency fund
Make sure we have adequate medical coverage
Take care of truck maintenance
Always have food and supplies on hand
Learn to relax – it's not the end of the world!
I'm sure all of you have encountered problems with your travel plans and have learned things as well.  Are we going south?  Not sure – and that's the truth. We will probably wait until a day before it's possible to leave and then decide. Who knows where we will be a month from now. We could still be here. 🙂
Carol Ann