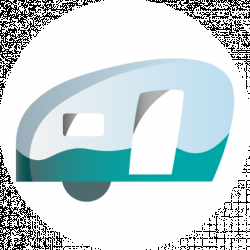 Latest posts by Roaming RV Team
(see all)
Exploring Vancouver Island in an Rv is an experience!
Crossing by ferry from the mainland of British Columbia or Northern Washington will bring you to one of the worlds most picturesque and unique areas. Whether you come across for a day trip or experience it as your main destination you won't be disappointed in what you find on scenic Vancouver Island.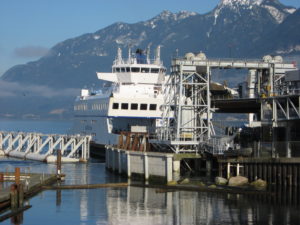 Although the cost of the ferry can be pricey it's well worth the trip, but don't be in a hurry. Stay awhile and enjoy everything the Island and smaller neighboring islands has to offer from its rich distinctive history, wineries, artisan markets, spectacular scenery, year-round recreation, inviting communities, and its friendly residents welcoming you with smiles.




Vancouver Island is RV friendly with many campgrounds and RV parks to choose from and many pullouts and places to park so you can get out and enjoy the spectacular scenery you will encounter on your journey. Most Oceanside communities have paved walkways making them accessible for everyone to stroll, bike or roll along the path enjoying the views and experiencing the ocean breezes.
Starting with the old English charm of Victoria to the world-renowned surfing and storm watching destination of Tofino, to the more isolated community of Port Hardy and experiencing everything in between, your days will be filled with interesting adventures.
Island Food
Seafood lovers will appreciate having the abundance of fresh seafood available year-round at many restaurants or being able to purchase 'the catch of the day' at a fish market and cook it themselves. Fresh local produce is available throughout the island at any of the variety of farmers markets or roadside stalls you come across. Check with the local tourism office for a schedule of market days so you don't miss them.
Outdoor recreation
 Outdoor enthusiasts will never be bored here. Since it's surrounded by water, Vancouver Island is a paradise for anyone looking for an exciting ocean paddling adventure. Paddle a kayak or canoe across the water while searching for otters and sea lions in their natural habitat.
For the more adventurous the scuba diving here is some of the best in the world with many wreck diving opportunities in a few distinctive locations. You will find both man-made and artificial reefs and keep your eyes peeled for large cloud sponges, huge Pacific octopus and giant six-gill sharks.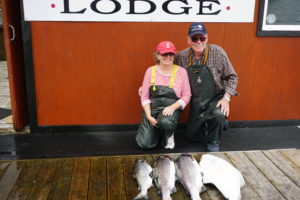 Fishing enthusiasts will appreciate being able to fish at either saltwater or freshwater locations and being able to throw a hook into the water and catch their dinner for that night. Visit Campbell River, considered the Salmon Capital of the world where you will have some very exciting fishing opportunities.
Both experienced or just beginning golfers will appreciate the 40-plus golf courses on the island ranging from world-class championship courses to small friendly community courses open year-round. Hitting a ball on a spectacular course with panoramic views overlooking the ocean or putting your way across the greens at any of the courses along the Vancouver Island Golf Trail gives golfing enthusiasts plenty of choices.




Attractions on Vancouver Island
Victoria
Once a Hudson's Bay Company Fort, Victoria is the capital of British Columbia with a strong British influence. Take a tour on one of the double decker buses or enjoy a carriage ride around the Inner Harbour and if you are so inclined take part in a traditional afternoon tea at the Empress Hotel. An afternoon spent touring Craigdarroch Castle is worth doing especially if you are keen on seeing an interesting Victorian Mansion. You will find some of the best museums in Western Canada and your days will be filled while enjoying the many attractions including the totem poles at Thunderbird Park.
Old Growth Forests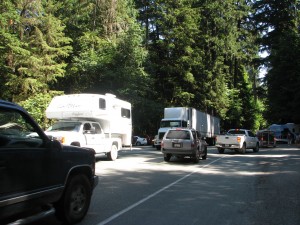 Towering upward over 240 feet are 800-year-old Douglas fir trees at Cathedral Grove (MacMillian Provincial Park) with RV parking and accessible trails for everyone, making it possible for visitors to experience a westcoast old growth forest.
Walking tour through history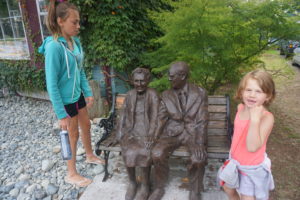 The murals of Chemainus are an absolute must and the perfect place to take a stroll while following the painted footsteps through the downtown core. They will lead you to each mural depicting the rich and colorful history of the area being preserved on the walls of interesting local buildings.
First Nations
Generations of natives have preserved their heritage through the practice of carving totem poles and some of the best examples can be found at many locations including Victoria, Tofino, and Quadra Island, with some amazing specimens at Alert Bay.
The First Nations people were the first to live on Vancouver Island and for those who are interested in learning more of their culture and history a visit to the Quw'utsun' Cultural and Conference Centre in Duncan is recommended.
Whale watching
Be prepared to be absolutely amazed at the sight of the killer whales (Orcas), humpback whales and Pacific Grey whales found in the surrounding waters. Take the time to attend a whale watching tour since the guides know where the best locations are for sightings. The most favorite locations and guides are at Campbell River, Tofino, Ucluelet, Alert Bay, Port McNeill and Victoria. It's important to research before your trip to find out when the best time will be to see marine life.
Vancouver Island history
Logging and forestry was and still is important to the economy of Vancouver Island and some of the most notable landmarks found include the remains of the lumber barons. The British Columbia Forestry Museum in Duncan has all kinds of exhibits to explore.
The island was first settled by the First Nations and then became an important colony of Britain. Miners, fur traders and many Chinese labourers who were brought to build the railway all settled here and you can still see indications of their presence.
Pacific Rim / West Coast of Vancouver Island
The westcoast of Vancouver Island is known for it's rugged coastline, trails and storm watching. The Wickannish Centre is the best place to learn more about the North Pacific Ocean and the history of the Nuu-chah-multh Indians. If nature and marine life is interesting to you the Whale Centre Maritime Museum in Tofino has a fabulous collection of artifacts and interesting traditional whaling equipment and kids will love seeing the 40'gray whale skeleton.
RV parks and campgrounds
Camping and Rving is extremely popular on Vancouver Island and there are RV Parks and campgrounds that will suit every type of camper or RVer. If you prefer a site along the ocean there are many private campgrounds, provincial and regional parks along the shoreline up and down the island but if you would like a quiet spot in the forest, nature sanctuary or in a community campground you will find plenty to choose from.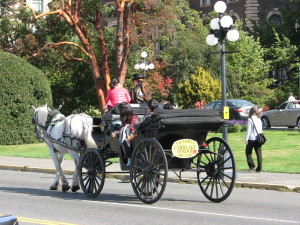 Join other RVers who travel the Island Highway in anticipation of vintage car shows, browsing farmers markets, catching the biggest fish, golfing their best round ever or just walking along the shore watching the tide coming in. Vancouver Island has something for everyone who visits this beautiful magnificent destination on Canada's rugged west coast.
Resources
RV Parks and Campgrounds: http://vancouverisland.com/plan-your-trip/campgrounds-rv-parks/
BC Ferries: http://www.bcferries.com
MacMillian Park: http://www.env.gov.bc.ca/bcparks/explore/parkpgs/macmillan/
Vancouver Island golf: http://www.hellobc.com/vancouver-island/things-to-do/outdoor-activities/golf.aspx
Diving: http://www.hellobc.com/vancouver-island/things-to-do/water-activities/diving.aspx
Totem Poles: http://vancouverisland.com/things-to-do-and-see/attractions/totem-poles/
Whale Centre Maritime Museum: http://www.tofinowhalecentre.com