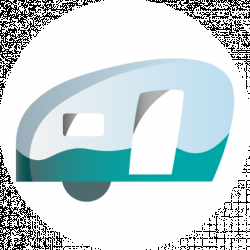 Latest posts by Roaming RV Team
(see all)
20
As RVing continues to explode in popularity around the country, a greater number of people are looking into both buying and renting RVs. The perks of traveling in an RV can certainly be enormous, but if you're new to the concept, you may be a little cautious about making such a large investment without trying it first. Renting an RV can be a great way to try out the RVing lifestyle without committing to a purchase. You might be surprised to find that renting one can help you to save a tremendous amount of money on your next vacation.

Saving Money by Renting an RV
The purchase price of an RV can reach $100,000 or more, so there's certainly plenty of reasons to feel hesitant about making that kind of investment if you've never actually traveled in an RV. Renting one first can give you the opportunity to try it out and find out whether this is the lifestyle for you. The following tips can help you to ensure you have an enjoyable rental experience.
First, take into account the number of people who'll be traveling with you along with the activities you have planned and everything you'll need to bring with you to determine which size RV will best fit your needs. RVs are available in a wide range of sizes from pop-up campers that can be towed behind your vehicle to full-sized motorhomes.
Carefully consider the amount and type of cooking you plan to do while traveling. One of the great benefits of traveling in an RV is that you can prepare your own meals and save on the cost of dining out. With that said, think about how many stovetop burners you need and the oven size you need.
A small, towable camper can be a good option if you're on a limited budget, but bear in mind that cooking space is extremely limited because everything is smaller in scale. Storage space for everything from food to gear is also limited in a small camper.
How To Get the Best Deal on an RV Rental
Always double check the cost of the rental to be sure you know exactly how much you'll owe. Expect to pay a deposit as well as the rental charge. Be specific about whether or not there are any extra costs for mileage.
Not sure where to find a reputable RV rental? Why not consider renting an RV from someone who isn't using theirs? Sites like RVshare are putting a new spin on the Airbnb concept by providing a central location for RV owners and prospective renters to meet.
If you're interested in enjoying the same adventures as an RV owner but you aren't ready to make the commitment of actually investing in one, trying it before you buy with an RV rental can be a great compromise. In fact, you might be surprised at just how much money you can save by renting and still enjoying the features of a fully-loaded motor coach.
Tips for RV Owners Who Want to Rent Out Their RV
So, you have an RV and you love traveling in it, but you aren't quite ready to commit to a full-time RV lifestyle. Renting out your RV when you aren't using it could be an excellent way to generate some extra income.
Peer-to-peer markets like RVshare.com are making it incredibly easy for RV owners to rent out their RVs to other travelers. The process is incredibly simple.
All you have to do is choose your RV type and then provide a description and upload a few pictures. Not sure how much to charge for your RV rental? Assistance can even be provided for rates based on your RV type and your location. When someone rents your RV, you are paid directly through a credit card, PayPal, or check.
The amount of money you can generate for renting out your RV varies based on a number of factors, including where you're located, your RV type, and how frequently you rent it out. It's not uncommon for many RV owners to profit thousands of dollars per year by simply renting out their RV when they aren't using it.
One of the most common reservations many people might have about renting out their RV is a concern about how well it'll be treated. It's only natural to feel some hesitation. After all, an RV is a big investment. Ensuring you have a contract in place can help to alleviate such concerns. A solid contract will explain all of the costs as well as how deposits will be handled. It's also a good idea to make sure you supply renters with tips and notes they can access while they're out on the road should they experience any problems or have questions. Detailing expectations upfront ensures there are no misunderstandings, and it makes for a better experience all around.
By charging a deposit upfront, you can make certain that you won't have to cover any wear and tear if there is a problem. You can also purchase insurance to cover any loss or serious damage that might occur during the rental.
Other Things to Consider When Renting Out Your RV
What happens if the RV breaks down while it's out on a rental? This is where roadside assistance can prove to be invaluable. It not only relieves your stress, but it also provides greater peace of mind to your renter.
When renting out your RV, it's a good idea to have it located in a convenient place where renters can pick it up and drop it off. If the renter should need to leave their vehicle before they embark on their trip, try to choose a location that provides parking.
Another perk for renting out your RV? You might even be able to write off any repair expenses or depreciation related to renting out your RV. Be sure to check with your tax advisor.
Feeling unsure about writing a contract, collecting payments, or finding roadside assistance or insurance? Renting out your RV through a peer-to-peer or third-party website can help to relieve you of some of that burden.