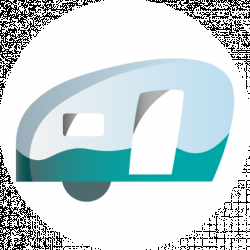 Latest posts by Roaming RV Team
(see all)
21
Stop the Train! I want on!
Why would you want to stop a train and get on?
That's a good question and I'm about to give you a really good reason (actually several reasons) why you just might want to get onboard.
You decide — do you want to have a world-class adventure that's all about you?
Wouldn't you want to stop the train and grab a seat if you knew you could enjoy a Canadian luxury train that carves it's way through the majestic Canadian Rockies?
A journey like none other?
Would you like to be pampered and made to feel very special?
If you could be assured of personalized first class service, a world-class executive chef cooking your meals, jaw-dropping ever-changing scenery, and an experience you'll talk about for years to come — would you ????.
I would and yes I did. I was pampered, entertained, well fed — spoiled rotten and loved it!
It can happen to you — here's how
Yes, you can have a journey of a lifetime. You can start — by jumping on Canada's Rocky Mountaineer for a journey of a lifetime.
Actually you won't need to jump on the train — onboard hosts will roll out the red carpet — yes they actually roll out the red carpet.
They'll assist you up the steps and into the rail car where your life-changing experience will begin.
How could I have life changing experiences by riding a train?
Well, it depends on where you're riding a train and your first choice should be the luxurious, first class Rocky Mountaineer and one of the reasons is to discover the Canadian Rockies.
The snow-capped mountains themselves are majestic, towering above you as you relax in luxury while discovering some of the most beautiful terrain only seen by train travelers.
Although some of the regions are only accessible by rails there are many beautiful, quaint little towns and modern cities the train travels through, giving you a matchless perspective on the uniqueness of Western Canada.
Pick your route — one way or a circle journey
Difficult to choose? Yes, because each of the three routes are all special and offer their own uniqueness to the Rocky Mountaineer's guests. That's what you'll be while on their train — their guest.
First Passage to the West — Vancouver to Banff through the rugged Fraser Canyon, into the semi-desert town of Kamloops and then through the Rockies to world famous Lake Louise and ending in the town of Banff. It's breathtaking — without a doubt.
Journey Through the Clouds — Starting in the beautiful city of Vancouver, through the Fraser Canyon, into the semi-desert town of Kamloops and up the Yellowhead to Jasper, part of a UNESCO World Heritage site, Jasper National Park. Its nature at it's best.
Rainforest to Gold Rush — once again this route starts in Vancouver, traveling up the Pacific Coast and on to Whistler. Carrying on your journey the next stop will be near the Gold Fields in Quesnel and on to Jasper — in Jasper National Park.
Want to do it in reverse? Yes, it's possible to travel these routes in reverse — no problem. Or… do a circle journey. You'll want to visit the Rocky Mountaineer's website for even more details.
And your next reason for boarding the Rocky Mountaineer..
Don't forget the wildlife viewing potential
No guarantees, but keep your eyes peeled for the wildlife who roam freely in the wilderness of British Columbia and Alberta.
This is home to black or brown bears, bighorn sheep, mountain goats, moose beavers, and if you're really lucky you may see a grizzly bear.
Another really good reason to book a trip on the Rocky Mountaineer…
Step off the train and into the world of Banff, Vancouver, Jasper, Whistler…
They are all so different from each other — and offer everything from the modern, very cosmopolitan City of Vancouver to the world-famous skiing area of Whistler. Don't forget Jasper, part of a Unesco Heritage site and Banff, known for it's wildlife and outdoor recreation. There's something for everyone in every location.
Gold Leaf — Sit back and relax in your comfortable seat with a full-glass dome window above to better see the view of the Rockies as you weave your way through this beautiful landscape.
The gourmet breakfast and lunch are served in the lower level dining room by the culinary crew and onboard hosts.
Be prepared — bring your camera because the viewing platform is handy and the perfect place for some awesome photos.
Silver Leaf — Relaxing in this single-level dome coach with outstanding glass windows above you will be wonderful.
All of the tasty meals, snacks, and drinks will be brought right to your seat — no need to go anywhere if you don't want to.
You'll want to step out onto the viewing platform though — it's where you get to see the fabulous wilderness up and close.
This will be your adventure — so get ready.
Remember though, this train trip is all about you and without a doubt you can expect first class service, gourmet meals, story telling adventures, scenic views, comfortable accommodation and a trip you will remember always.
So… if you are looking for your next life-changing adventure the Rocky Mountaineer tour through the Canadian Rockies should be at the top of your bucket list.