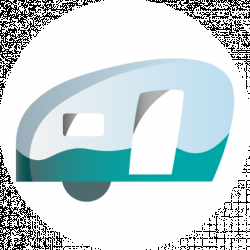 Latest posts by Roaming RV Team
(see all)
20
Residents of Canada need to know what medical coverage they have if they travel outside of their Province or Territory.  I've covered most of Canada's provinces but not the Yukon, Invuit or the NWT until now.  
Each province or territory have different rules and it's important for you to know the rules for wherever you are a permanent resident with plans to travel.
Yukon Residents Medical Coverage when Traveling
You might be in for a shock!  Be prepared!
Three (3) months or more absences – you need To fill out a Temporary Absence Form.  
Don't forget to let them know when you return – it's important.  
Extra Coverage – it's definitely necessary if you leave Canada. Here's why —
Air or ground ambulance will not be covered.
Your Yukon Medical will only cover basic medical and only in a publicly funded hospital – no private hospitals – which could get very expensive
All costs over basic coverage will be your responsibility.
All provinces and territories except Quebec have signed a reciprocal agreement to honor each others medical plans but there are still some limitations.  For more details visit here.
Northwest Territories Residents Medical Coverage when traveling
Snowbirds – There's special rules for you.
Snowbirds

Provide a copy of your income tax form (blackout personal financial information); and
A statutory declaration affirming that you are physically present in the NWT for at least 153 days a year and have not established permanent residency elsewhere.
Leaving Canada – the cost for necessary medical services for an emergency or sudden illness will be provided at NWT rates only and in Canadian currency.
You will be responsible for paying the difference and be prepared because medical costs outside of Canada can be extremely high.
When travelling elsewhere in Canada, your NWT Health Care Card covers you for medically necessary services provided by a doctor or in a hospital but does not cover all expenses such as ambulances or medevacs.
Nunavut Residents Medical Coverage when Traveling
There are no clear rules regarding residents who are absent from Nunavut.  However, it does say:
Hospital Services Covered
The standard ICU (Intensive Care Unit) ward rate
Nursing services, when provided by the hospital
Laboratory, x-ray and diagnostic procedures, and interpretation
Drugs prescribed by a physician and administered in the hospital
Use of the operating room, case room, and anaesthetic facilities required for diagnosis and treatment, including necessary equipment and supplies
Radiotherapy treatment, occupational therapy, and physiotherapy when provided by an insured facility
Limitations and restrictions may apply. -This statement is important because there will be restrictions regardless whether you are within or outside of Canada.
Hospital Services Not Covered
Hospital charges above the standard ward rate for private or semi-private accommodation
Services that are not medically required, such as cosmetic surgery
Services that are considered experimental
Ambulance charges (except inter-hospital transfers)
Dental services, other than specific procedures related to jaw injury or disease
Alcohol and drug rehabilitation
My recommendation:  Contact them before making any travel plans so you are aware of what you are entitled to.  Contact information. 
Is travel insurance necessary?
Without a doubt!  
Everyone needs travel medical insurance if they want to ensure any medical costs will be taken care of in the event of an accident or sudden illness.  
I know travel medical insurance is expensive but… can you picture what the bill will be to you if you require emergency surgery or health care while you're in a foreign country with very expensive medical costs?
My purpose is providing the above information is so you can make an informed decision as to what medical coverage you need or want when traveling away from home – both within Canada or outside of the country.
Safe travels.