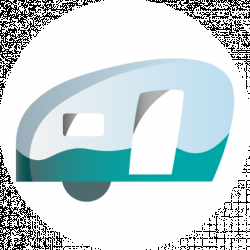 Latest posts by Roaming RV Team
(see all)
73
Full-timing in Canada's RV Parks has it's challenges
James D.A. Terry recently wrote me an email about his frustration with some of the RV Parks in Canada and he feels that they could do a better job of accommodating full-time Canadian RVers. I recognize some of his concerns. Each area of Canada has it's own issues and what happens in Eastern Canada may differ greatly in Western Canada.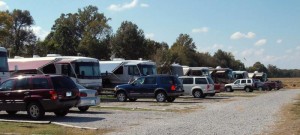 For those who are not familiar with some of the issues in many parts of the country it is against the zoning bylaws to reside in an RV Park site for more than 6 months in a year – this is only in certain areas. One such area is on Vancouver Island even if you own the lot in an RV development. There are many who ignore this rule but it does exist. This presents problems for those full-timers who wish to live in their RV but not travel who would like to stay on their own lot year-round. They can't.
In other areas of the country – Canada's RV Parks rent out seasonal sites for six months and at the end of that time the full-timers or snowbirds may not be quite ready to head south but have to leave the Park because of the "seasonal definition".
The following is his letter
Note: Anything written in blue are my comments
Hi Carol Ann,
Thank you for replying. I would be happy to give you my thoughts (while trying not to sound to bitter) J.
1. Question: What changes would you like to see regarding full-timing in Canadian Parks.
Response: The term of a seasonal site defined as being six months, May 1st to October 31st and a little flexibility on both ends even if it means daily or weekly additional fees. It should be mentioned here that RVers understand that Canadian weather poses issues with potential freezing in October and November and we are always willing to work around that issue in older parks. However, smart, forward looking park owners would be wise to bury their pipes the appropriate depth and take any other necessary steps to protect the water and sewer systems.(Note:I believe this is in RV Parks in Eastern Canada where you rent a site for a seasonal six month period of time.)
2. Question: What types of amenities would you like to see that they offered?
Response: These items are necessities.
a. 50 amp service would be ideal but a minimum of 30 amps is essential. If park owners truly want full time snowbirds then 50 amps is a necessity.
b. Sewer hook up (holding tank/septic system/municipal)
c. Large, flat, dry sites with paved or graveled parking spot for the RV and at least one car/truck.
d. Unlimited band width wifi either free or with a small seasonal fee ($100.00?)
e. Propane fill up
f. Clean and in good working order Laundromat.
g. NO visitor fee. If a park offers activities such as a pool, tennis, mini golf, petting zoo, etc. Then, yes, a visitor may be warranted but keep it in line with the offering. We are in a park that offers a pool only and they want $100 per family. We have three sons and their families and at least seven friends' families so that would come to $1,000 in visitor fees. A little excessive I'd say.
h. NO fee to sell your RV unless you actually list it through them and they actually make an effort to sell it. As an example if we sold our RV through Kijiji ourselves the park would take 10% and receive a visitor fee for everyone that came to look at it as well.(This is not something I am familiar with and have not run into this situation or have heard of this process.)
3. Question: What do you need to make your stay better?
Response: The items below are niceties NOT necessities.
a. A club house
b. An active social committee
c. Store for small supplies:
i. Lighters
ii. Hoses and attachments
iii. Snacks
iv. Etc.
d. Concrete patios
e. Recycling
f. Children's play area
g. Either a 50+ only park or perhaps an unofficial grouping of 50+ into an area of the park
h. A section for campers apart from the snowbirds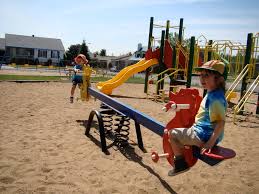 Most important of all he would like to see a people friendly management, at all levels, that are willing to accommodate their customers. Canadian and most specifically Ontario RV park owners need to take lessons from the RV parks in the southern states. We are Canadians.
As you can see by his suggestions he does have some legitimate concerns and it would definitely make life easier for full-timers in Canada. As a full-time RVer in Canada 3 – 4 years we did not encounter some of his issues and had most of the amenities in the parks we stayed in but we were in the Lower Mainland in British Columbia.
Do you have anything to add to the above regarding Canada's RV Parks or have any thoughts on what could or should be done?
Would love to hear from you.
Carol Ann
PS: James is the author of the British mystery series The Paladin click the link: Paladin Series