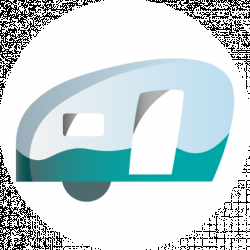 Latest posts by Roaming RV Team
(see all)
Full-timing in Canada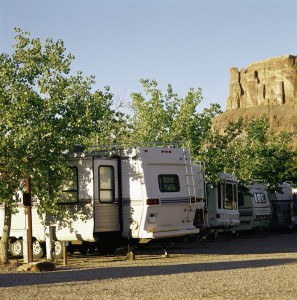 Canadian full-timers have different concerns than our neighbours to the south. The main issue is how to have a home base for a variety of reasons including our medical, drivers licences, taxes and also for our ability to travel south into the US. Everyone tries to adapt their needs to the law and still live full-time in their RV.

The following is a question I received from a Canadian full-timer who read my column with RVWest and my blog:
Re: About your very good article in the Fall 2014 RVwest magazine under the RV Living column, "Keeping it legal".
You did explain if a family or friend has something to rent thus gives receipts and also this gives a person an address is the closest you came but did not fully cover my querry.
A person in spending about 120 or 180 days in the USA then in coming back to Canada to stay for the rest of the year staying on family members(daughter, son, sister, brother, cousin, etc.) or friends titled land(quarter-160 acres, acreage, lot in town, etc.) either starying in an RV or staying inside the house FOR FREE with NO receipts(no rent bills, no utilities, and in other wise no documents) then what is a person suppose to do.?
For an example: in coming back from the USA living in a 5th wheel trailer(with 2 slideouts), for about 180 to 240 days during the warmer weather season staying on a daughter and her husbands quarter section of land(160 acres) in Canada. The daughter refuses to take any money with no charge-for free living next to their house plugged into the shop-garage and sewer hooked up to their septic tank). Nothing charged for rent, water, power, and sewer thus no receipts or bills for proof. All the mail is directed to the daughters rural mail box who gladly pickes it up all year long for free. You did not give advice in your column in this scenario. What is your advice in this type of case.?Thank you for your help is very much appreciated,
My Response:
Thanks so much for you inquiry and your enjoyment of my article.
I am sorry I can't give you an answer to your question completely. I believe it comes down to what is legal and since I don't know what province you live in I think what you should do is check with your provincial /federal government as to what is legal. What it comes down to is – "can you prove that you live and occupy a residence in the province for the required amount of time?" If you can, then you are fine. How you prove it is entirely up to you. Will they accept a letter form your daughter indicating that you are using her property/utilities, etc? That is a question you will have to ask – and I also think who you should have on your list for inquiries is the US Customs – probably before heading south. I can only recommend that you be prepared in the event you are asked. Do you use your daughters house address for your driver's licence?
I can only recommend that you do due diligence and speak with the government agencies involved and ask your question.
Sorry I can't be more specific but I am not an expert, and each person has their own personal needs and issues that must be addressed individually.
Carol Ann
How would you have responded? I would love to hear from you to see if you have any other suggestions or solutions for these people? Canadian full-timers definitely face challenges for this chosen life style.

PS:

If you are a full-timer who needs to earn an income and wants to "work on the road" you might be interested in learning about the Report I wrote ~ 36 pages of detailed information ~ "Easy Business Ideas and Job Opportunities" for RVers.

Click here for access to it

!