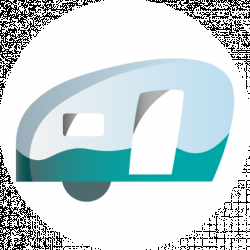 Latest posts by Roaming RV Team
(see all)
19
I've been told that we will need at least 2 months to see and do everything that's important when we go to Alaska. That works for us – we are in no hurry and if we have enough time to really enjoy the journey to and in Alaska, so much the better.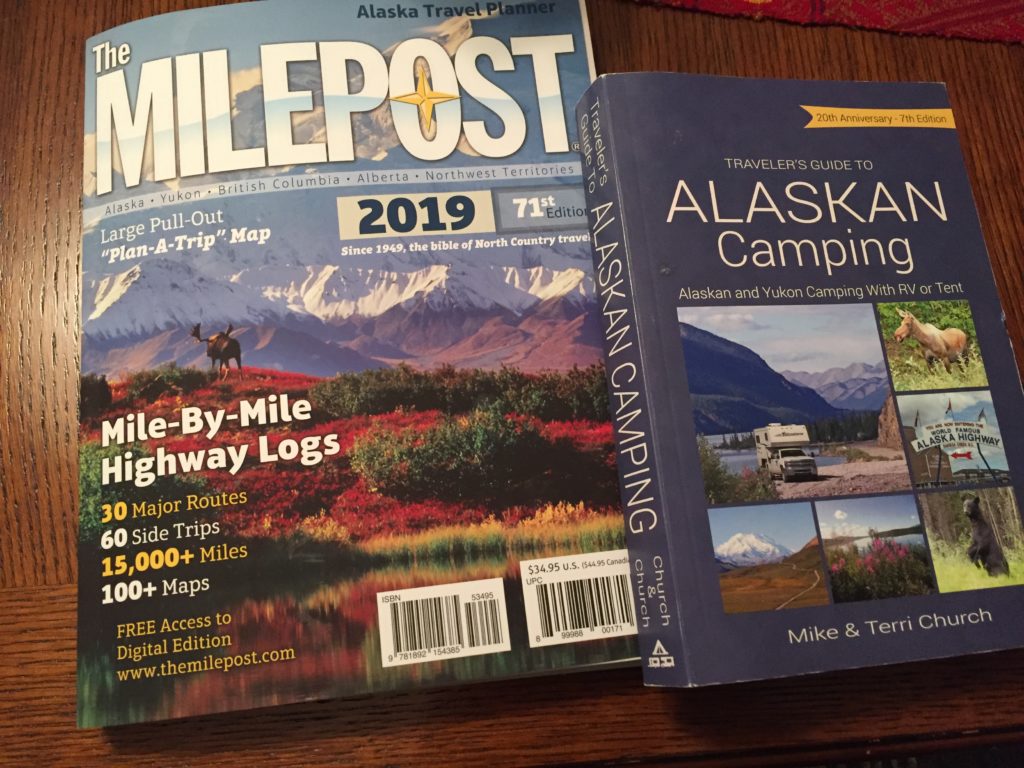 I've never actually been in Alaska. To reach Alaska in your RV it's most likely you'll drive through British Columbia, Canada's most western province. I live here! I have traveled most of the roads many times thru out the province so am not too worried about having a plan in advance for that portion of the trip.
For those who haven't been in BC before take your time – there's so much to see and do here you might need an extra month. There's something here for everyone – golf courses, wineries, fishing lakes, campgrounds, breathtaking scenery, wildlife viewing, historic sites and on and on. You get the picture.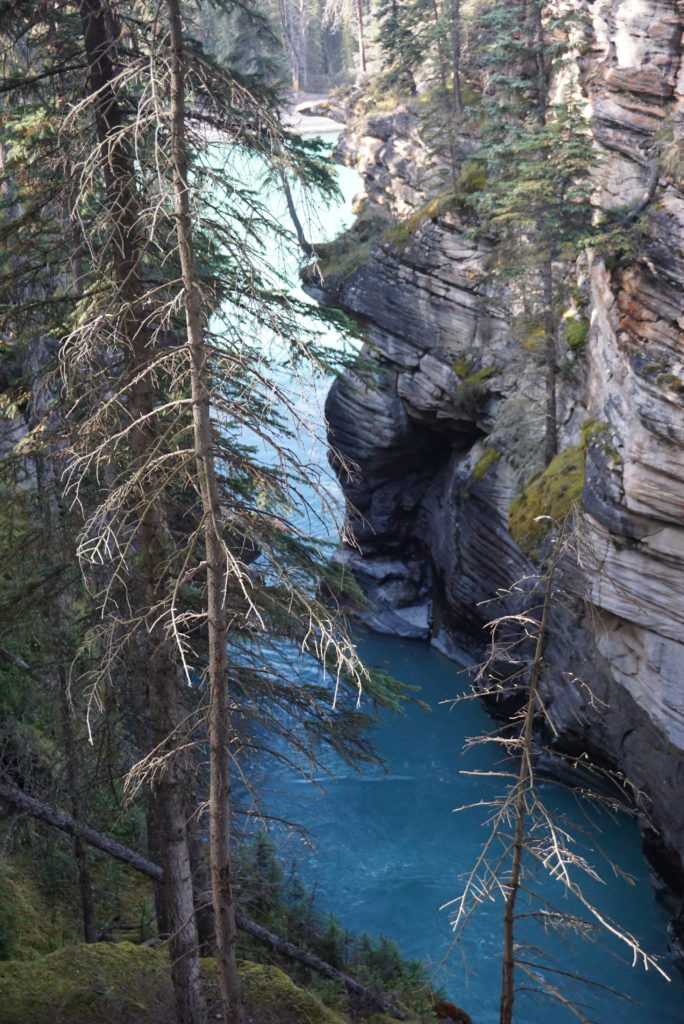 The MilePost – mile-by-mile logs
But since I have never been to Alaska the first thing I did was purchase the absolute best Alaska Travel Planner – The MilePost and to go with it I also purchased Alaskan Camping by Mike and Terri Church.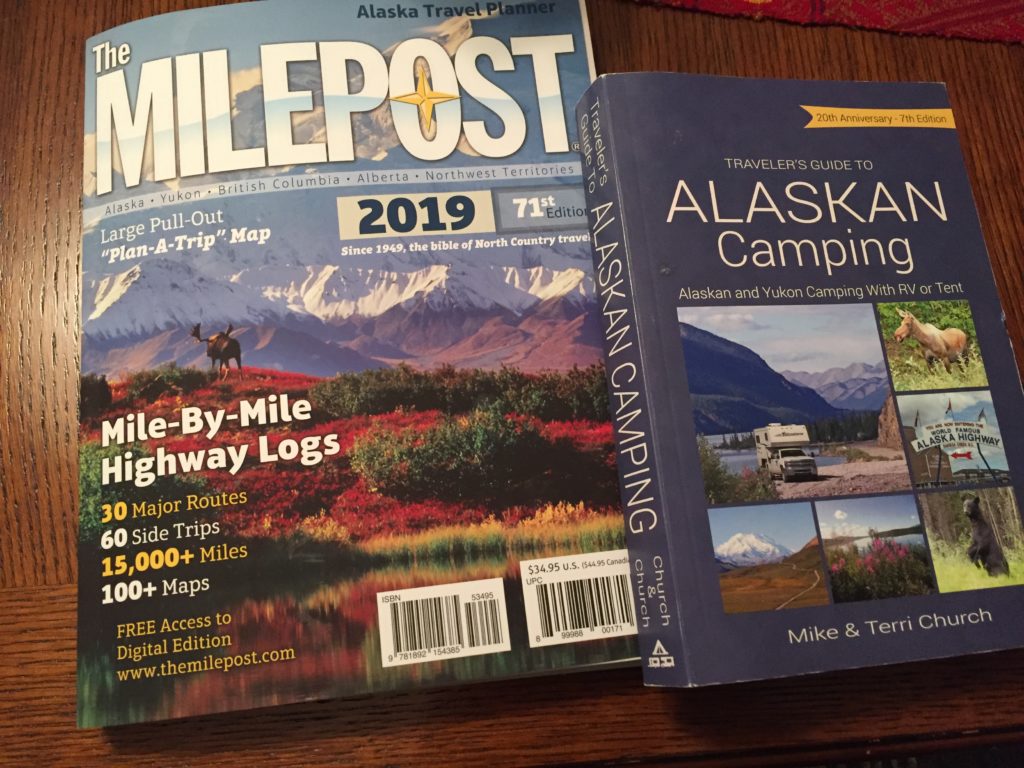 The MilePost is the bible of North Country travel and is full of mile-by-mile highway logs for 30 major routes, numerous side trips and covers 15,000 miles. With 100+ maps and free access to the digital edition I really feel this is the best investment I've made so far to ensure our Alaskan adventure will be a success.
My husband, who drove tour bus in the area many years ago started reading the MilePost and says it feels like you are actually there as you go through the logs. I'm waiting for my turn to explore it's pages filled with so many details this may be the only tool we need to plan our trip to Alaska.
Travel Planning to Alaska
With suggested itineraries, lists of major attractions, directions and exact highway information I really think the MilePost is a "must have" to ensure you don't miss anything on yours and/our trip to Alaska. There's even a large Pull-Out "Plan-A-Trip" Map so you can plot your route before you leave home.
Another necessary fact is knowing when to head north to Alaska – and we know it's between mid June to the end of September so our adventure will be during that time. Starting in Kamloops, BC we will probably head north to Prince George and up to "Mile O" on the Alaska Highway where our adventure will be starting.
As we plan our trip I'll pass on anything we learn that will help you make your decision as to where and when to travel on your Alaskan adventure. But, first of all I recommend you purchase the MilePost, even the 2019 edition – it will still be current. Don't forget to pair it up with Alaskan Camping like I did.
Safe travels everyone,
CarolAnn