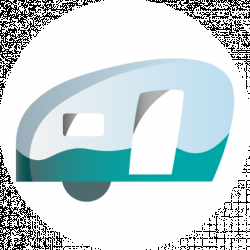 Latest posts by Roaming RV Team
(see all)
88
Screen Rooms for RVs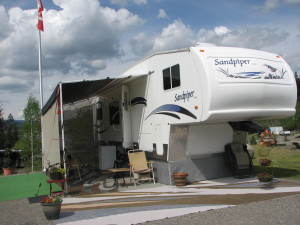 Having a screen room (add-a-room) added to the side of an RV can have some huge advantages but there are definitely negatives as well. First let's talk about the advantages to having a screen room. They are sometimes called awning rooms or extend a room. Whatever they are called I want one!
The obvious advantages to having a screen room are:
Keeps the bugs out – those pesky little bugs that make you uncomfortable when sitting around outside can't get in.
Extra living space – spending on the size of the screen room it's possible to have quite a few people seated here
Added privacy – even though we are all a friendly bunch it's sometimes nice to have a little bit of privacy and the screen room does that.
Protected from the direct sun and rain. The side walls can be rolled up or snapped off and the screens are still kept in place so you can adjust where you need the protection from the sun or rain and add or remove side walls as needed.
Outdoor kitchen – with proper ventilation it's nice to have the kitchen outdoors and keep the trailer from cooking odours as well as a lot of traffic.
Keeps the RV extra clean – especially if there's an RV mat placed on the ground of the screen room. You can leave your shoes safely outdoors and none of the sand or dirt enters the RV.
Wind – with a proper set up they can handle strong winds. I spoke with the people who own the RV in the photo and their fifth wheel was parked here for 5 months and there is a lot of heavy wind here. They had absolutely no problem, which did surprise me. I had been concerned but they assured me the screen room was completely secure.
To be fair we have to list the negatives to screen rooms as well.
If all the walls are left down the room can become quite humid unless there's some circulation of some type
When cooking outdoors – make sure their air circulation
May require an installation kit to assemble
May require practice to set up. I have been told that once RVers get familiar with their screen room it doesn't take long to set up but I would have to suggest that it's no something you would set up unless you will be staying in a place longer than a day or so. But's that's up to the individual.
If your stove exhaust is on the side of the screen room or storage compartments as well make sure they will open once the room is assembled.
They aren't cheap. No they are not cheap with by keeping your eyes open, checking online and shopping around it's possible to buy a quality screen room reasonably. I have listed a link below the photo (below) to Amazon and they have a variety of products to choose from depending on your RV.
U.S. Amazon 18′ Limited Add-A-Room
and Amazon in Canada RV Awning Screen Room Motorhome Shade Room Trailer Kit Add-A-Room 21′ Steep Pitc
h


Screen rooms or add-a-room or even shade screens all help to keep some of the elements away from you as you're enjoying the outdoors.
Shop around because there's a huge price discrepancy and different quality of products. Don't go too cheap but I don't think there is any need to purchase the most expensive either.
I've been asked about tire covers as well so here's a link to some posted on Amazon that look good.
Happy travels,
Carol Ann