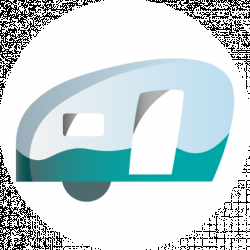 Latest posts by Roaming RV Team
(see all)
16
The need for a physical address for full time RVers in Canada's drivers licence.
I recently received an email from a woman in Canada who informed me that I was giving out incorrect information about having a physical address and had better reconsider what I was sharing. She also said some of my suggestions were silly.
I really appreciated her email – although you may not understand why. If in fact I was passing out the wrong information to full time RVers in Canada then I wanted to correct it. I needed to correct it. This also told me I needed to clarify a few things and maybe update my blog.



Here is what she told me:
i dont think you are correct and i am proof
it was an article on your website that said canadians had to have a physical address in canada at all times
i have a home in florida where i spend 6 months a year
i have a mailbox and a car in british columbia and i rent when i go there for 5 months
the car insurance accepts my mailbox but they just want to know where my car is parked when i am there and when i am in florida
my drivers license has my mailbox on it – no problem and my passport too
i think you are confused about what residency means
if you go to the cra website there is a form to determine residency
it is about assets and family and citizenship not owning real estate
you are wrong to tell people to buy a condo to maintain their residency = that is silly – dont you think the cra wants us to pay taxes???
i have bank accounts and investments and family in canada and a car and a mailbox – and i am there 5 months a year – that means i have to pay taxes there
if i spend more than 6 months in another country i will have to pay taxes there as well depending on their laws – if it is panama i wouldnt pay taxes there – they have great expat laws – now getting into being an expat is a whole other story – but you could literally live in another country and still have to pay taxes in canada – depe3nding on your assets
probably owning a home is good for the 8840 form – but it is not necessary
so there are multiple issues and each has a twist but i believed your information on your website is wrong
1. cra – canadian residency – you dont necessarily have to have an address or even be in canada to pay taxes
2. medical insurance in the province – different # of months just being there for each province –
3. car insurance – its just about owning a car in canada anad has nothing to do with owning or renting property
4. ins and the 8840 form – cant be in the states more than 182days a year without paying taxes there – you would pay taxes in both countries
5. crossing the border to the states – now that i have established a pattern of going back and forth they are very friendly – owning property n the states is a good thing here – probably more important than owning in canada
i always carry my deed to my property in the states and my 8840 form and other papers when i cross the border to the us
also – did you know that in bc you can apply to the bc medical plan for a two year extended leave of absense from the country in any 5 year period and still maintain your health insurance?
and of course as long as you still have assets and bank accounts you are still a canadian resident and wont even be in canada or have an address there for two years
and also in bc now they are stopping home mail delivery and many people only have mail boxes for their address
hope this helps



WELL! Here goes – my response!
I spent the day phoning insurance companies, the passport office, medical services and a number of other people to get some clarification on the need for a physical address.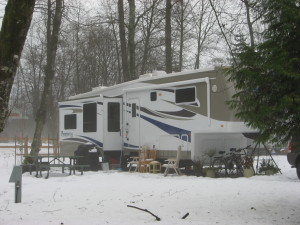 I am only going to address a few of the things she spoke about.
Driver's Licence – YOU MUST HAVE A PHYSICAL ADDRESS. It is mandatory but you can also have a PO Box for mail. My driver's licence shows my physical address as well as my mailing address which is a post office box.
Vehicle Insurance – YOU DO NOT NEED A PHYSICAL ADDRESS. However, you must supply the location where the vehicle will be residing – where you park it each night. You can also use a PO Box for your mail.
Passport – IN CANADA YOU MUST PROVIDE A PHYSICAL ADDRESS TO OBTAIN A PASSPORT. Yes, you can also use a PO Box to receive your mail. But you will need to provide both.
It's not necessary to purchase a condo or any other residence as your physical residence. If you check out my blog I talk about what options are available to establish a home base.
Medical coverage – YES she is right. Most provinces have changed the rules a bit and in BC it's possible to request a two year exemption to allow for travel. I have researched every province and this link will explain what the options for each are. Medical Coverage
I respect that what she is doing works for her and I'm glad but I would never recommend that anyone try and circumvent the laws and what's required to remain legal. There are definitely ways to become full time RVers in Canada legally – you just have to understand the rules first and then find a way to follow them.
I would love to hear what others have to say about what she has written and how they manage to live full time in their RV and travel.
Happy travels,
Carol Ann